Chiropractic Care Created Precisely For You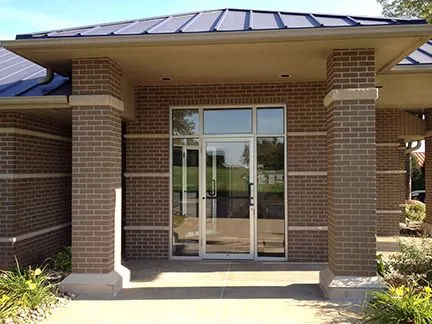 Yes we are open after the derecho storm! We hope you are all safe and that cleaning up is going well. Take care!

Welcome to Zmoos Chiropractic Center. Founded in 1946, our Cedar Rapids, IA, clinic is a local, family-owned business. Our resident chiropractors, Dr. Michael Zmoos and Dr. Ethan Zmoos, are a father and son pair who each hold countless years of experience and expertise. Dr. M. Zmoos has been practicing for over 40 years as a chiropractic orthopedist. He's also knowledgeable in acupuncture techniques! Dr. E. Zmoos, following in his father's and grandfather's footsteps, joined the practice over 15 years ago after studying microbiology at Brigham Young University and achieving his doctorate in chiropractic from Southern California University as a member of their honors society. Among other accolades, both chiropractors are members of the American Chiropractic Association, so patients can expect high-quality care.

Here at Zmoos Chiropractic Center, we are able to treat patients using a wide variety of techniques. We specialize in non-invasive disk bulge and herniation treatments, as well as soft tissue treatments such as active release. We also provide patients in the Cedar Rapids, IA, area with chiropractic adjustments, acupuncture services, electrical muscle stimulation, cryotherapy, and class IV laser therapy!
Using these techniques, we treat cases of neck and back pain, sports and auto injuries, sciatica, headaches, and simply provide our patients with a natural option for achieving overall wellness. Dr. M. Zmoos and Dr. E. Zmoos have both made it their goal to help patients reach the maximum possible quality of life by relieving pain and helping them achieve healthier lifestyles.
We place great importance on competent staff and top-notch customer care. If Zmoos Chiropractic Center sounds like a good option for you, we encourage you to contact us today to schedule the initial consultation. At this appointment, you'll meet with either Dr. E. Zmoos or Dr. M Zmoos to discuss your condition, lifestyle, history, and overall goals. With this information, the doctor will either design a treatment plan that's custom-fit for your needs or he'll refer you to a practitioner better suited for you. We look forward to helping you achieve your health and wellness goals!
We provide a friendly environment and do all we can to make you feel welcome. We want to help you reach your maximum quality of life and assist you in living more healthy. Make an appointment today to come in for an office visit and find out how we can help you feel and live better!
We are conveniently located in Cedar Rapids, Iowa. Just take the 42nd street exit and head west towards Kennedy High School. We are across the street from Vito's Restaurant and next to Berthel Fischer.